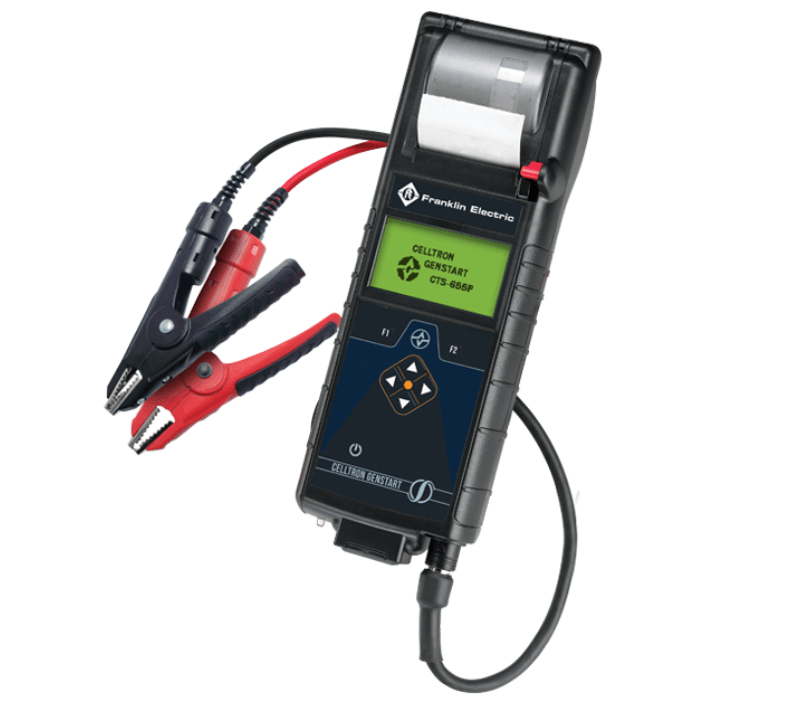 Celltron Genstart – CTS-655P
< Made for the starter batteries of the diesel generator >


The Genstart tester has been developed for maybe the most important batteries; those of the diesel generator. Because it can test these batteries, it can also test your service van / car batteries. Make a print out of every test, as proof the test has been done with a time stamp.
3 meter long cable
Rubber protective housing
2 Gb memory card
Test batteries from 100 to 1000 A in DIN
Made for standard starter batteries but also AGM models.
Menu languages : English, Spanish, French, Portuguese, Polish, Italian, Dutch and German.
Celltron Genstart – Generator Starter Battery Tester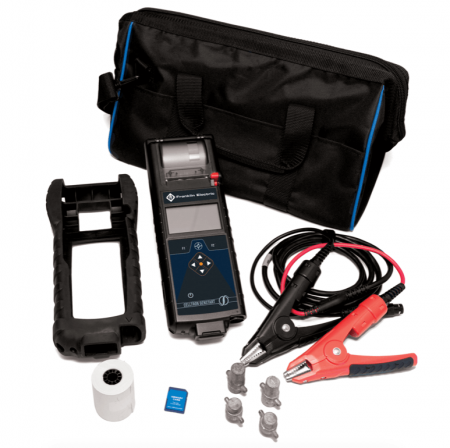 Part#: CELLTRON GENSTART CTS-655P
Soft Case
10 Foot Cable Set
Instruction Manual
1 Thermal Paper Roll
Celltron Genstart Unit
2GB SD Memory Card
Lead Stud Adapter SE
Protective Rubber Boot