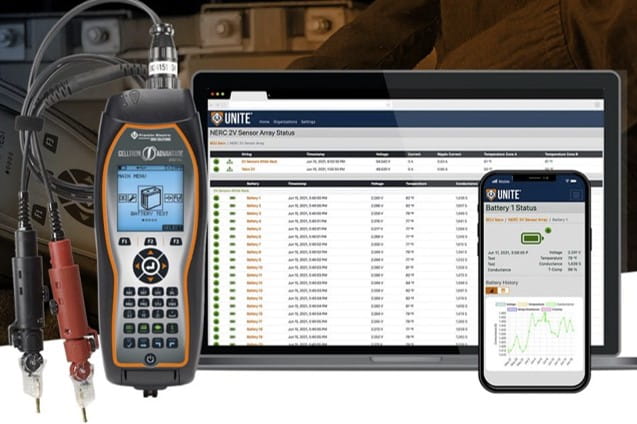 Celltraq Enterprise / Unite Database
Asset database Management

As power reliability becomes more critical to telecommunications, data management, utility and other industries, management of batteries grows in complexity and importance. Uptime is a requirement; zero downtime is critical. Franklin Electric | Grid Solutions CELLTRAQ SYSTEM addresses the growing importance of 24/7/365 operation and simplifies the process of battery maintenance and management.
Application compatibility:
Telecom & DC Plants online
All UPS applications
Solar Energy
Utility switchgear & communications systems
Battery voltages down to 1 volt
Makes compliance with the new NERC standard PRC-005 quick and easy

CELLTRAQ is available as iOS and Android phone and tablet applications. The same read and alert functionality contained in the CELLTRAQ SYSTEM is found in the CELLTRAQ phone and tablet applications. CELLTRAQ apps allow users to view their measurement data on-the-go from any global location, along with alert notifications for alarms, warnings, and discharges.